Professional Cleaners serving Greater St. Louis And Surrounding Areas Of Missouri and Illinois
Leave Clutter And Worries Behind
A clean, uncluttered home is a great way to put your mind at ease. When everything is in its place and things are in order, it's easier to focus on the things that matter to you and your family. Like spending time together, catching up, or enjoying a family dinner. 
Your home should be your haven. It's the place where you relax and restore your energy daily. After a long day at work, we understand if the last thing you want to do is scrub your floors…
With a professional cleaning service, you can restore your house to the sanctuary it's meant to be. We'll make sure that coming home is the highlight of your day.
Have More Free Time For The People You Love
A busy lifestyle is a staple in today's society, so why pack your schedule even more with time-consuming cleaning tasks? With household chores out of the way, your time at home is free to enjoy with your loved ones. Let us at Clarity Cleaning Services take care of the laborious tasks, so you can get back to living your life.
You can rest easy knowing that your days and nights at home can be filled with what you choose instead of the chores of a homeowner. 
Take some quality time with your partner and have some fun with your loved ones. All the moments that you may have spent cleaning can now be focused on creating precious memories.
There's no better feeling than arriving at a clean home every day. Clarity Cleaning Services is here to keep it pristine and looking its best.
Your home is probably your favorite place to be. It's where you get to be yourself, unaffected by the outside world and finally free to express yourself as you wish. When you get home, you want to leave everything behind, relax, and disconnect. That's why it's so important to arrive to a place that's clean and welcoming. 
Maintaining a household while dealing with work and family life can be difficult. You shouldn't have to choose between a tidy home and time spent with your loved ones. This year, don't stretch yourself so thin! With your residential cleaning covered, you're free to enjoy life as you please, day by day.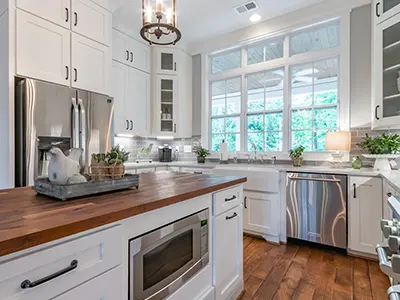 Involves completely stripping, disinfecting, and replacing each room individually. Includes removing grime, dirt, and dust from walls, doors, drawers, closets, and cabinets, scrubbing down appliances, moving furniture, and organizing the contents and materials of the room.
Includes one initial deep clean followed by weekly service.

This covers kitchen detailing, bathroom disinfecting, aesthetically setting up bedrooms, floor maintenance, baseboard upkeeping.
Includes two deep cleans and weekly service.

This covers kitchen detailing, bathroom disinfecting, aesthetically setting up bedrooms, floor maintenance, baseboard upkeeping.
A SPotless Home In 3 Steps
We understand that having a clean and comfortable home is essential to your wellbeing, and we're here to help with that. Our process guarantees you'll have a spotless house and a hassle-free experience.
In order to give your home the unique care it deserves, we first have to understand your needs.

Reach out to us and send us some pictures of your space so we can have a clear idea of what your cleaning will entail. We'll get back to you with a phone consultation to discuss the best plan towards your sparkling home.
2. Signing The Contract And Cleaning
Once you decide on your cleaning package, we create and sign the contract and finalize the payment.

As soon as payment is confirmed and every detail is set, we get to work. We clean your home with safe, premium cleaning products, while making sure all of your belongings are treated with respect and care.
3. Love Living In A Home That's Always Clean
Now that your home looks, smells, and feels great, you can enjoy wholesome moments with your loved ones in a space where freshness and comfort meet.

You no longer have to trade family time for household chores. When your home is taken care of by professionals, you're free to live life as you please.
Hi! We're Josh and Rae Hetley. We're the owners here at Clarity Cleaning Services. Our story was born in the heart of our own home. As parents ourselves, we understand how busy life can get—between raising kids, working, cooking, and cleaning, it's always nice to have an extra helping hand. We know how it feels when you have a clean and comfortable space where you can feel energized and refreshed daily. Our wish is to duplicate this happiness for others in our community so they can focus on the essential things in their lives.
Cleaning can be a chore and a time stealer – but this is where we come into play! You can leave the nitty-gritty in the hands of professionals and go about your day. After we finish our work, your home will look and feel brand new again and you'll have the peace of mind and clarity you need to make the most out of life.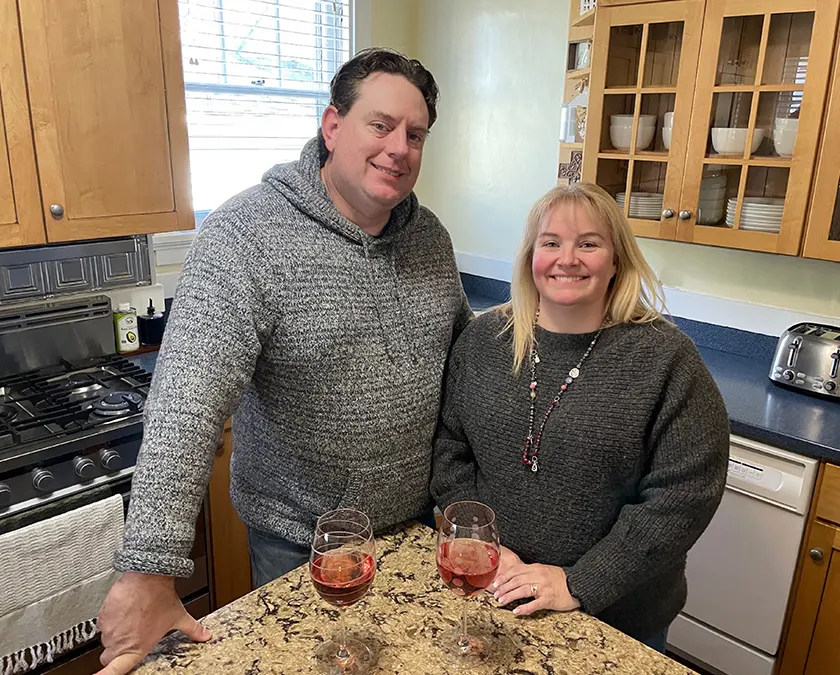 We are passionate about helping homeowners fall in love with their homes. The positive feedback that we receive fuels us to provide the same excellent results for every client whom we have the honor to serve.
8 reviews on